I finished
The Jester
last week while on a wonderful beach vacation. Because I am a big fan of
James Patterson
, I was very surprised about the premise for this story. I know what a Jester is but, for some reason, I thought maybe The Jester was just a code name for a crazed killer rampaging Washington DC in typical Alex Cross-novel style.
But no!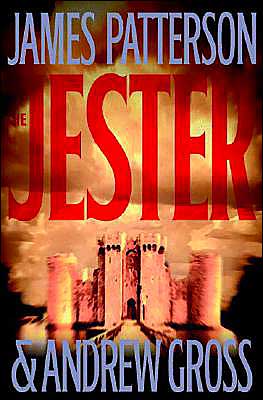 The Jester is actually about... well... a court jester during the Crusades. It was actually a very good story. And, although I would like to say that it was "a lot of fun" to read, it really wasn't. The story is very adult in nature; definitely not for the kiddies. There is quite a bit of sexual reference, lots of crude jokes and lots and lots of extreme violence. So while fun wouldn't be a good word, I still didn't want to put it down.
The beginning of the book is out of place and unnecessary. It starts in the present but the remainder of the book flashes to the past and never returns to the present. Although the book's end explains what happens in the prologue, it was a weird transition that added to my initial "period piece confusion."
But once I was in the correct time period, I really enjoyed the story and was able to picture the action from the very descriptive text with no problem. Hugh De Luc, the main character, was very sympathetic and extremely likable. I found myself rooting for him from the very beginning of his quest.
So, while I probably wouldn't recommend this book to huge fans of chick lit and romance novels, I would recommend it to fans of historical dramas and fantasy novels.
For mature audiences only. Not for the young or faint of heart!