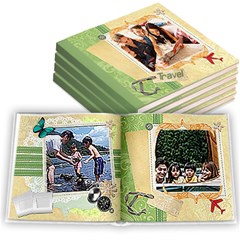 Use one of the z-codes below to get a 30 page 8" x 8" photobook (ProductID: 315) from ArtsCow.com for only $11.99 with FREE SHIPPING!
Hurry! The codes can only be used once and the offer expires on January 20, 2009 so get yours now!
Here are the coupon codes for 8" x 8" Photo Book (30 pages):
ZHBVKUY
Z5695P6
ZN1SZ2Z
ZLR2C82
ZTZWX98
Z3LA3CC
Z6MNN1E
ZQ29ARM
ZPVMSEY
Z2TJXQS

Good luck and have fun!